Main Idea
Our experts will show VR as a powerful and ultimate property marketing tool to successfully showcase planned real estate for business goals. Our expertise allows you to run to your goals, not walk.
Business Idea
Property owners face a challenge on how to demonstrate the closest representation of a final project. VR has successfully enabled customers and investors to visualize their future properties before it's even built.
Main Flow
We are able to visualize interiors for rental companies and apartment building concepts. In this way, you can explore spaces before they're even built. It's a time-saving and convenient function.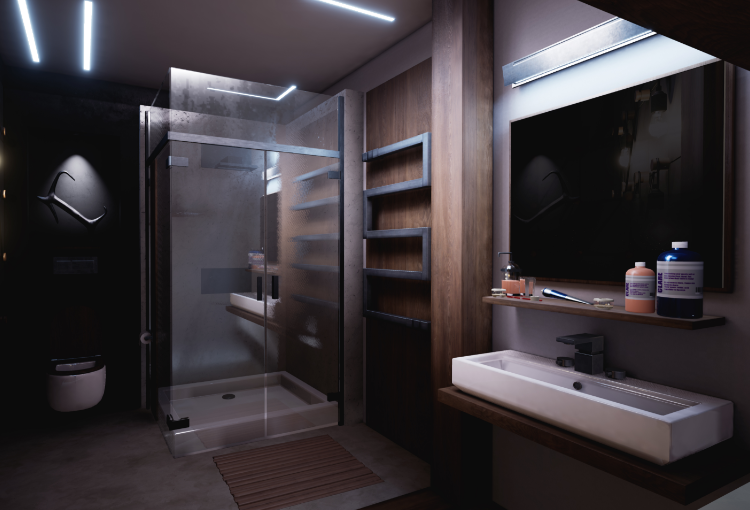 As you drop the VR apartment in, you can explore space and all the details. The point is, in its embodiment — the state of being present in a particular place and feel that current experience is real. Modeling the rooms, we tend to model everything: walls, floors, even down to the apples on the plate. Everything you can see is our custom creation. It's becoming a crucial aspect that people perceive the picture of spatial space in virtual reality and then see the same real result in ours.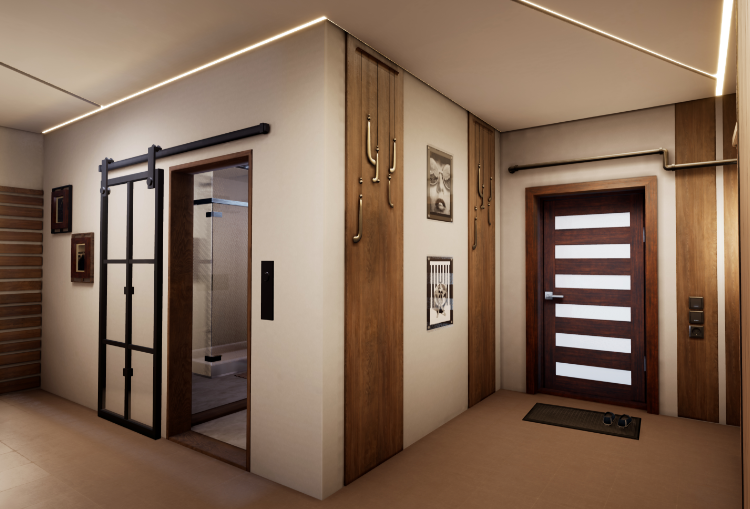 Ability to Change Textures and Colors
We can make people see the design, whereas before you have to pre-plan, communicate, convince, approve a lot, and maybe even redo. Now you get a close and clear idea here and now. The ability to change textures and colors, switching off the materials can be embedded directly into a VR/AR headset. Now you can quickly redecorate a room inside VR apartment and see how it looks instead of sitting and waiting for the wrong result.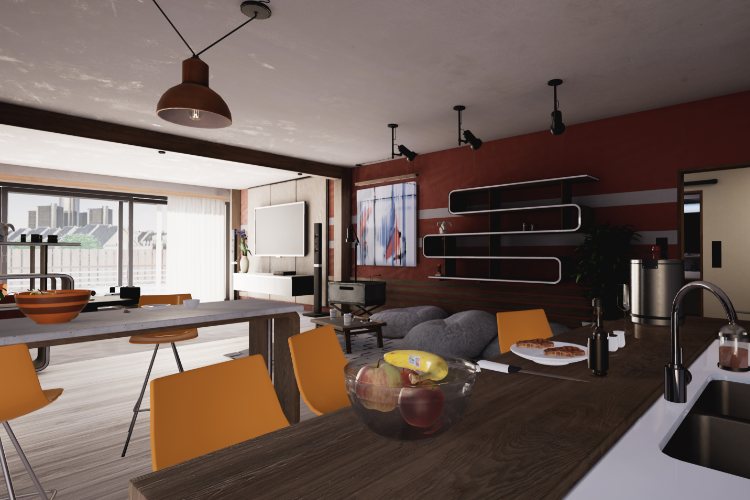 VR tools give us possibilities that we never had before. In the VR context and our tour, it means you can literally feel the space, fully interact with objects and understand how they move. It's an opportunity to experience anything you would like to create before the actual result. Moreover, you have a clear vision of how your project will look like and it's a game-changer in the view of representing the project to investors or customers.
Technical Implementation
Seeing is believing! We can deliver versatility and visual quality, accomplished with your goals.