Main Idea
Management training catamaran Lagoon 52F is your key to knowledge and real sensation of sailing a yacht.
Business Idea
Lagoon 52F is an expandable and customized platform, that enable clients to step aboard their dream boat before it has even been built.
Main Flow
The catamaran overview course allows the user to learn not only the general view, but also all the details of the boat. For the maximum immersion in the real environment and educational effect, there is an instruction. It is necessary to get acquainted with the virtual reality sailing catamaran first, and then pass the quiz to find the necessary element at the right moment, while controlling the boat.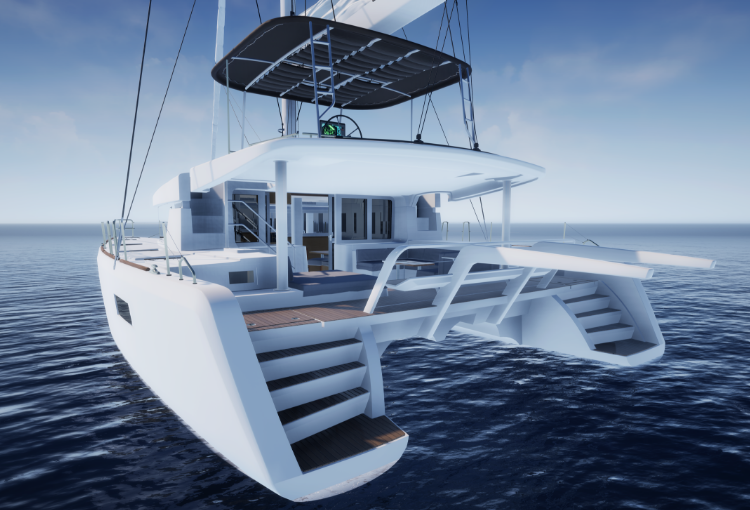 Imagine being on a boat that can reach high speeds quickly and arrive at your destination in a reliable and timely manner.

Catamarans are extremely maneuverable with their twin engines. And now you can feel it with 360° VR tool and hand-tracking controllers, that are alike in real life.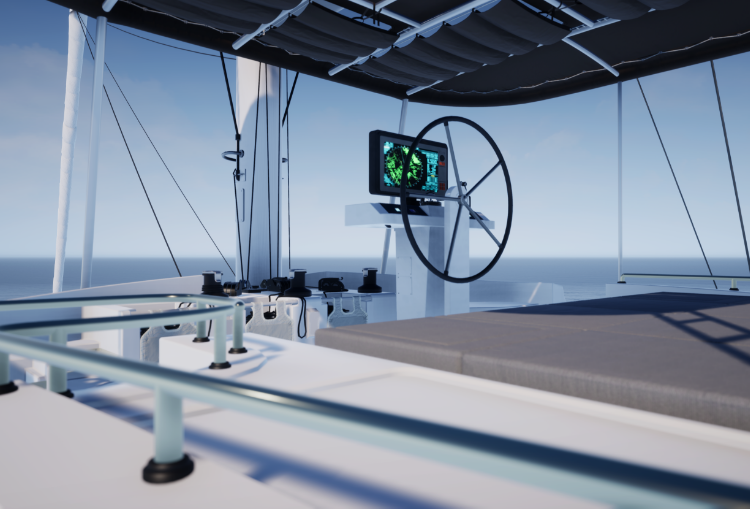 The strongest proof that virtual reality can benefit the education system is, in a way, the human brain. The fact is that the brain usually remembers 10% of what it reads, 20% of what it hears, and 90% of what it does or imitates.

Visualization tools available for our virtual reality sailing catamaran Lagoon 52F allows us to simulate the tiniest details and boost your memory.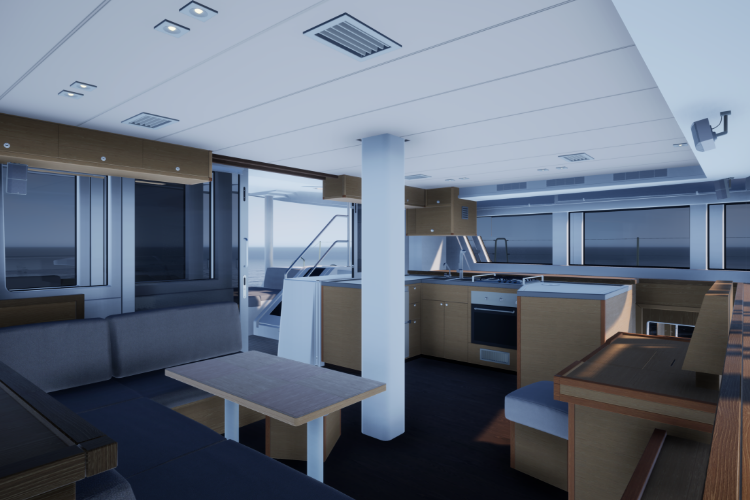 We are able to customize this platform for the ship that meets your needs — change finishings, color schemes, materials, and furniture layouts whilst walking through the space in real time, seeing how everything looks and feels.
Technical Implementation
Seeing is believing! We can deliver versatility and visual quality, accomplished with your goals.