Main Idea
As visualization helps to understand and remember better, with virtual reality you can get even more immersive experiences with training simulations.
Business Idea
We provide an opportunity in the VR environment to simulate control of a train from the driver's cab. You can explore a new world, that is not available in real life.
Main Flow
The project involves assistance in training future professionals with the management of high-speed passenger train. The project of bullet train VR simulator provides for primary training, speed management, braking and emergency situations. The driver must correctly reduce and accelerate the train using the speed lever, while additionally using the instrument panel and auxiliary buttons.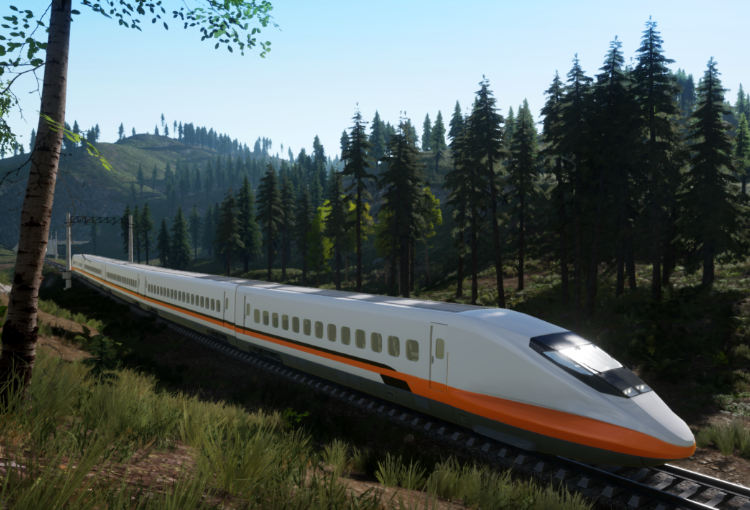 We achieve user immersion in managing high-speed train, using a VR headset and controllers. Based on a ready-made asset for creating a landscape, our development team created a location filled with natural elements: trees, stones, lakes, and vegetation. As a result, there is a sense of presence in the driver's cab VR simulator, and due to the available effects of blurring and refraction of light the user begins to feel the acceleration of the train on the railway tracks.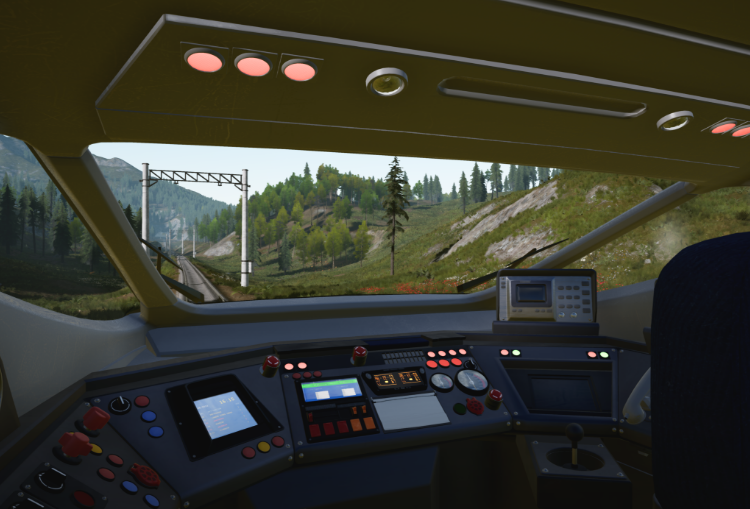 Emergency Situations Train Management
Due to the fact the train can gain very high speed and also have possible emergency braking, our Speed Train is kind of an extreme VR simulator. It's a great opportunity for everyone to experience breathtaking sensations, and for real drivers to train on the train as well.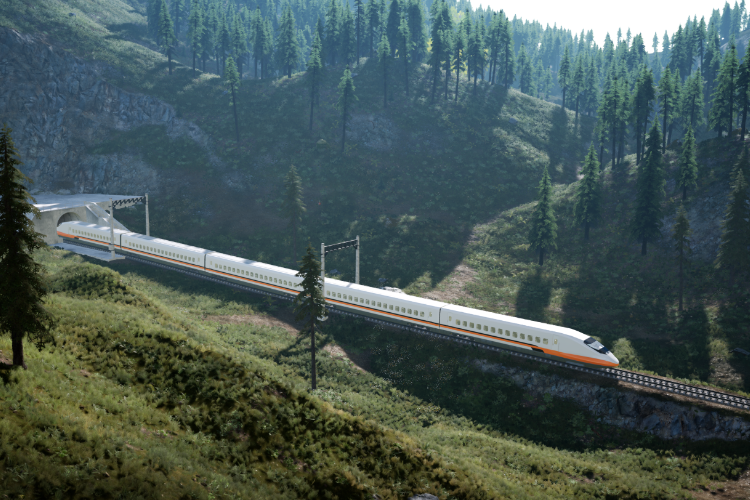 In a virtual world, it does not matter how old you are or what do you do by day – anyone can try virtual reality. But we aim to reach a real sense of the action and responsibility, that's why in Speed Train compliance with the safety conditions associated with the management of the train is mandatory.
Technical Implementation
Seeing is believing! We can deliver versatility and visual quality, accomplished with your goals.